*Disclaimer: This post does not contain any affiliated links.
There's nothing like treating your skin with something new and that really makes the difference and of course, do not completely kill your budget.  I confess that my blog has opened my eyes and I started to care about much more my skin with all my efforts. Until then, I just used some micellar water and anti-impurities cleansers and may be a moisturizer. But the Instagram have changed it all, don't you think? How many times did you see a picture with some particular skincare trend and started your web research about any product? Let's face the truth, it happens a lot! (In fact, almost all product's that have passed through my hands, I saw in some Instagram/blog page picture…). So, today's post is dedicated to two product line that I have used and abused during this month and that quickly turned out to be my skincare must-haves: PIXI Beauty Multi-Tonic range and The Ordinary Caffeine Solution 5% + EGCG.
I think it's not necessary to introduce the PIXI Beauty brand, since I have already written about the brand here.
Instead of beautiful and long-lasting makeup, this time I had an opportunity to introduce myself to their multi-toning range of products: PIXI Retinol Tonic, PIXI Glow Tonic & Rose Tonic. All three have different characteristics and functions and can be used together to provide a major effect and care to the skin.
PIXI Glow Tonic:
It's a refreshing solution that instantly brightens, tones and conditions the skin. Enriched with 5% glycolic acid this gentle, exfoliating tonic dissolves dulling cells to reveal the 'new' healthy skin cells underneath. A simple sweep over the skin will gradually diminish signs of sun damage, fine lines, scarring and other imperfections.
PIXI Rose Tonic:
I think the name tells it all. The Rose Tonic is a solution enriched with natural ingredients and nutrients which help to tone, minimize redness and calm the skin, providing a rehydrated, replenishing and refreshing effect to the skin, by normalizing its hydration levels.
Personally, I just love using these both toners in the morning, since they provide an instant "energy boost" and glow to my skin, letting me even go out without a need to hide any possible impurities with a make-up.
PIXI Retinol Tonic:
This is a multi-action treatment contains retinol and antioxidants which help
to rejuvenate the skin, reducing fine lines and
providing a smoother and softer appearance. Also, the Jasmine flower extract helps to balance and soothe the sensitive skin.  It can be used on daily basis. Personally, I prefer to use it at night after a good clean and followed by PIXI Rose Tonic to help to calm the skin and eliminate some possible redness and a night moisturizer, so my skin can absorb all the necessary elements during the resting time.
All three toners are pretty affordable, as the most of the products from PIXI Beauty skincare range, costing between 10€-20€ per bottle. They are available in two sizes: 100 ml (very suitable for travel) and 250 ml and are pretty long-lasting too. Based on my experiments, a 100 ml bottle on daily basis usage (in the morning and in the evening) can last more than two months. I really fell in love with these after the first try, since I was able to see almost instant effect.
The second favorite product of the month is the famous Caffeine Solution 5% + EGCG from The Ordinary Brand.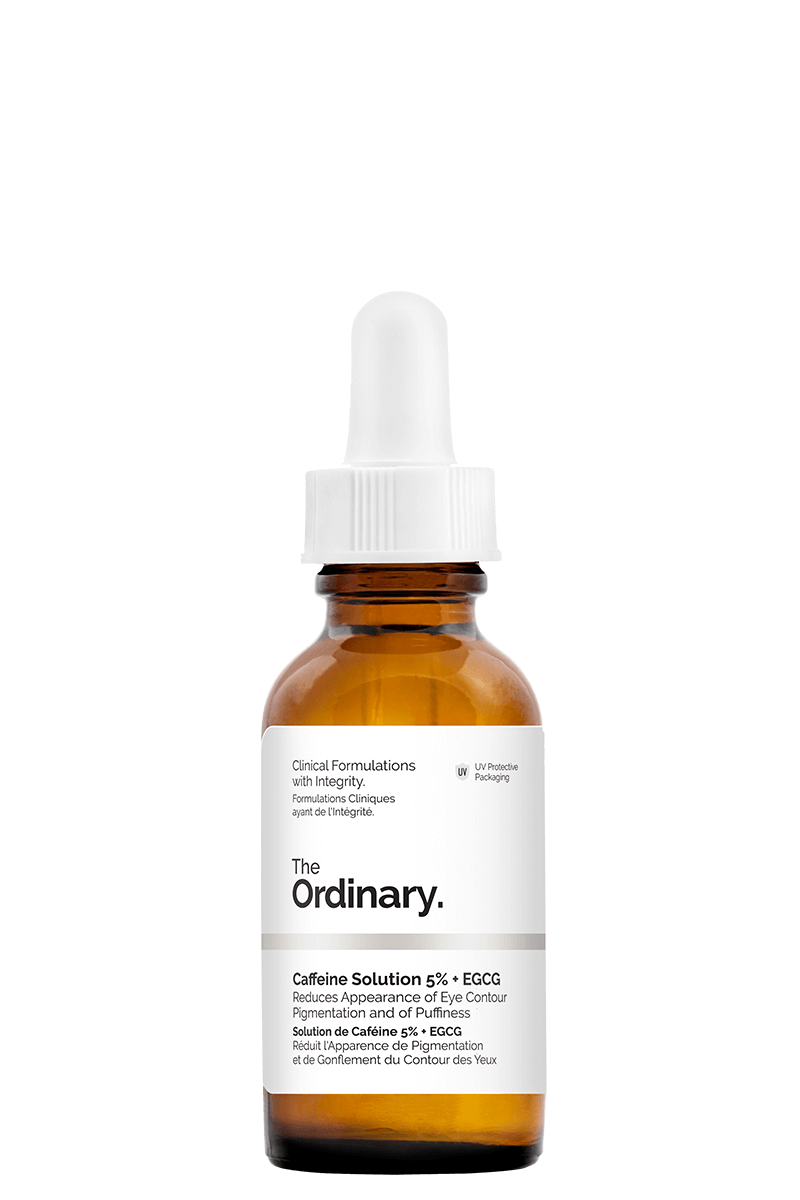 The famous glassware pipette bottles that I am pretty sure you've seen somewhere, since they are super cute and instagrammable. The Ordinary is a brand from DECIEM group which develops innovating skincare products free of parabens, sulphates, mineral oil, methylchloroisothiazolinone, methylisothiazolinone, animal oils, coal tar dyes, formaldehyde, mercury, oxybenzone elements, by using more familiar technologies and delivering their products at honorable prices. Their product range goes from oils and hydrators (I also ordered a 100% Plant-Derived Hemi-Squalane, but did not tested it as I should), antioxidants, peptides, retinols and direct acids solutions.
The 30 ml bottle I ordered online, contains a light-textured formula with extremely high concentration of caffeine (5%), supplemented with highly-purified Epigallocatechin Gallatyl Glucoside (EGCG) extracted from green tea leaves. This product was developed to reduce the appearance of eye contour pigmentation, puffiness and dark circles.  All you have to do is to apply a small amount of the gel under eye area in the mornings and in the evenings.
As a person who has always battled with some puffiness and dark circles under my eyes, I can say that this product works perfectly. It almost instantly energizes the under-eye area, eliminating all the signs of tired eyes and puffiness. However, if your so called "dark circles" are the result of subdermal tissues (bone structure or fat can result in very visible shadows under the eyes), the use of this product (as another possible product existing on the market) unfortunately will have no effect.
As I said before, the Ordinary products are really affordable (The Caffeine 5% + EGCG Solution costs only 6.70€) and will serve you a great amount of time until you finish the little 30ml bottle.
All these products can be ordered directly from the websites of the brands: PIXI Beauty (UK)  (or PIXI Beauty (US)) for PIXI Beauty products and DECIEM for The Ordinary products, or your favorite beauty retailers like Sephora, Lookfantastic, etc.